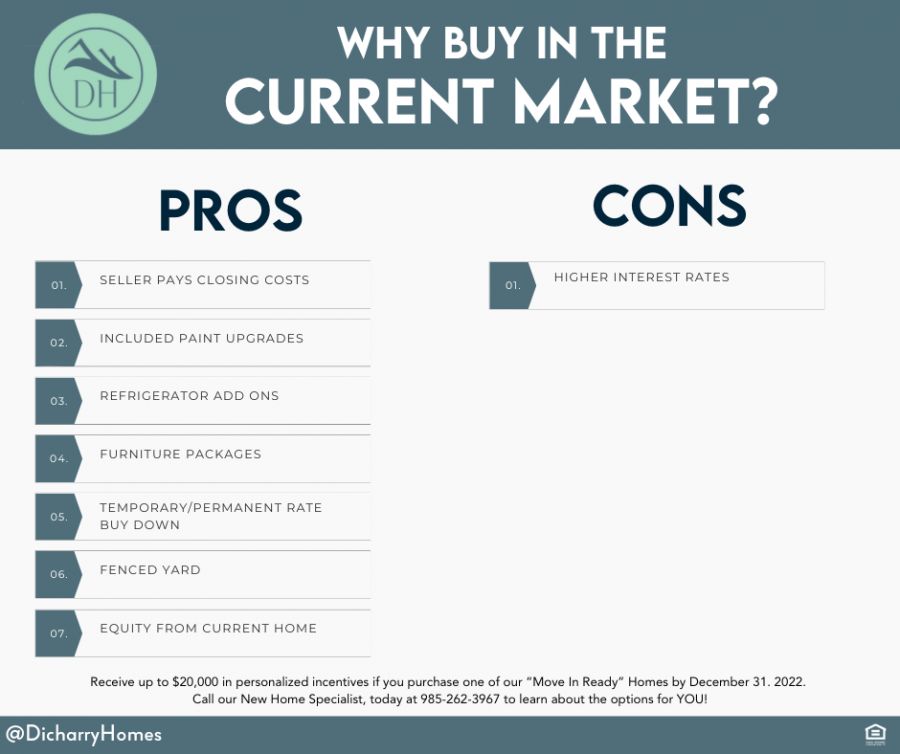 The answer is simple, NOW is the time to buy! Don't believe us? Dicharry Home's has End-Of-Year Incentives that are personalized for YOU! Up to $20,000 towards closing costs, paint upgrades, refrigerator add-ons, furniture packages, temporary/permanent rate buy downs, fenced yard, price reductions, and more!
When was there EVER a time you can remember when a builder offered anything like this on their homes, especially on homes that are move-in ready? Likely never before have you seen any offer as good as this! Imagine what $20,000 could solve/kickstart for your new home? No extra out of pocket money needs to be spent on upgrades, fences, furniture, or exchange that money for a reduced monthly payment! The possibilities are ENDLESS!
See eligible homes here: https://dicharryhomes.com/showcase-homes/?stage=Move-In%20Ready
Receive up to $20,000 in personalized incentives if you purchase one of our "Move In Ready" Homes by December 31. 2022. Call our New Home Specialist, today at 985-262-3967 to learn about the options for YOU!